The paleo diet is a dietary plan based on foods similar to what humans ate during the Paleolithic era, which was approximately 2.5 million to 10,000 years ago. It is in a nutshell, what cavemen ate.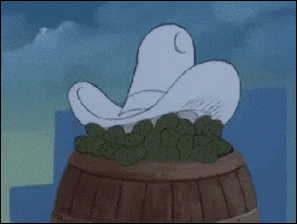 A paleo diet includes lean meat, fish, fruits, vegetables, nuts, and seeds.
The fruit and vegetables that one is allowed to eat on this diet are all the foods that in the past could be obtained by hunting and gathering since farming had not been discovered by our ancestors in that era.
These foods would therefore usually include dairy products, grains, and legumes.
Purpose of the paleo diet
The main reason is to eat in the way the early humans of this planet did. The diet reasons that the human body is genetically incompatible with the modern diet that emerged with farming practices, an idea known as the discordance hypothesis.
This incompatibility is believed to be the reason behind the prevalence of obesity, diabetes and heart disease. It is argued that the farming has changed what people ate and instead of being the main food grains, legumes and dietary products have become additional staples to the diet. This change, therefore, is too outpaced for the modern human bodies to adapt.
Why might you follow a paleo diet?
You might choose to follow a paleo diet if you want:
to lose weight

to maintain a healthy weight

help planning meals
There can be variations in paleo diets with some more stringent than others but usually, the following guidelines are followed:
What to eat
Fruit

Vegetables

Nuts and seeds

Lean meats, especially grass-fed animals or wild game

Fish, especially those rich in omega-3 fatty acids, such as salmon, mackerel, and albacore tuna

Oils from fruits and nuts, such as olive oil or walnut oil
What to avoid
Grains

Legumes like lentils, peanuts and peas

Dairy products

Refined sugar

Salt

Potatoes

Highly processed foods in general
Dietary concerns
A paleo diet is rich in vegetables, fruits, and nuts which essentially are all the elements of a healthy diet.
The key difference between the paleo diet and other diets is the absence of grains and legumes, which are considered to be good sources of fibre, vitamins and other nutrients. Also, absent from the diet are dairy products, which are good sources of protein and calcium.
These foods are especially more accessible unlike than their counterparts. For some people, this diet can be expensive but is worth it.
Results
Clinical trials have compared this diet to a number of other diets and eating plans, such as the Mediterranean Diet or the Diabetes Diet. These trials suggest that a paleo diet provides some benefits when compared with other diets containing fruits, vegetables, lean meats, whole grains, legumes and low-fat dairy products. These benefits may include:
Increased weight loss

Improved glucose tolerance

Better blood pressure control

Lower triglycerides

Better appetite management